4+
Про виставу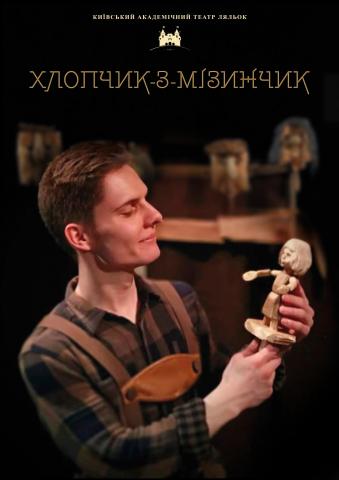 Ancient Germany. Classical sounds of harmonica are looming over to our ears. The rain outside can be seen from the window. A fireplace blazes in the Logger`s cozy hut. However, there is no coziness in his soul. All because of the poverty surrounding the Logger and his family.
In order to disperse the yearning, the whole family decides to stage and act a fairy tale. What kind of a fairy tale? You`d better get ready, folks: along with our actors, we shall experience the exquisite world of everyday life and customs of ancient Germany. Let us remember (and some of you might hear about it for the first time) a popular fairy-tale plot about the adventures of the legendary boy, who was as high as a thumb!
Alongside his seven brothers, Tom Thumb ventures out to the forest to find at least some sort of food. While his older brothers tasted the berries, Tom caught a bird for the whole family to feed on. But little did he know, that is was not some ordinary bird it was an Owl Frosya, the owl of a Maneater himself. Frosya seized all the boys at once and flew to the Maneater`s hut where he and his wife lived.
However, worry not, my friends! Despite his small size, our main character has an extraordinary skill and courage! Not only will he be able to save himself and the others, help his parents out, defeat a Maneater, but also ... come to our performance and see for yourself!
Lifehack from the theater: the fairy tale about Tom Thumb is one of the most famous tales of ancient Europe, however, it was the famous brothers Grimm who wrote this story and published it in their collection of fairy tales. It would be great if you read this fairy tale with your child before or after visiting the play. This will enable you to compare the original material with what your child sees and perceives from the performance. Also, try to remember the names of all the brothers of Tom Thumb. Will you be able to do this?
Author
Nikolai Rybalka, Tetyana Silchenko
Director
h. a. of Ukraine Lennonid Popov, assistant director Ivan Voronyi
Artist
Vasyl Vyhodtsevsky, stage design and costumes - Nikolay Danko
Choreographer
Eugene Chaplygin
Heading
Performances for children