4+
Про виставу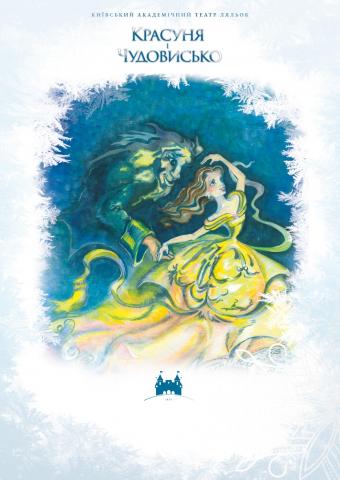 We invite you to the theater of the genuine romantics and dreamers. If you believe in miracles and true love, then this performance is meant for you. This story dates back to the time of the Middle Ages.
Our puppet castle turns into a medieval palace, in which the ancient legend of true love resides. The love of a terrifying Beast and a beautiful girl named Belle. This story began when the self-defunct Prince Handsome refused to give the old beggar woman shelter from cold. But this beggar woman reveals to be a powerful sorceress and turns soulless Prince into an ugly Beast. The curse was laid on the whole castle: all its inhabitants turned into objects. All retinue along with their ruler were doomed to eternal solitude in the walls of the enchanted palace.
However, the sorceress left the rose, warning that when the last petal falls from it and by that time the Princes heart will not experience true, mutual love, he will stay a monster forever. And his retinue will stay in the images of soulless objects.
On the eve of Christmas, when the last petal remained on the rose, the beautiful young girl named Belle appears in the enchanted castle ...
This is a great musical, in which the sincere melody of songs is harmoniously combined with the gracefulness of choreography, the depth of monologues, and the dedication of the actions of each of our heroes.
The performance is unique, in fact, because most of the key roles are performed by actors who transform themselves into the images of objects. The play is visualized by an extremely complex variety of theatrical puppets – a costumed character.
Author
Julia Shapoval by the story of Gabrielle-Suzanne Barbot de Villeneuve and Jeanne-Marie Leprince de Beaumont
Choreographer
Tetyana Chichuk
Heading
Performances for children